All guests staying at the Moana Surfrider, A Westin Resort & Spa will be arriving on the island of Oahu at Honolulu International Airport.
Transfers are available by the following options in addition to renting your own vehicle.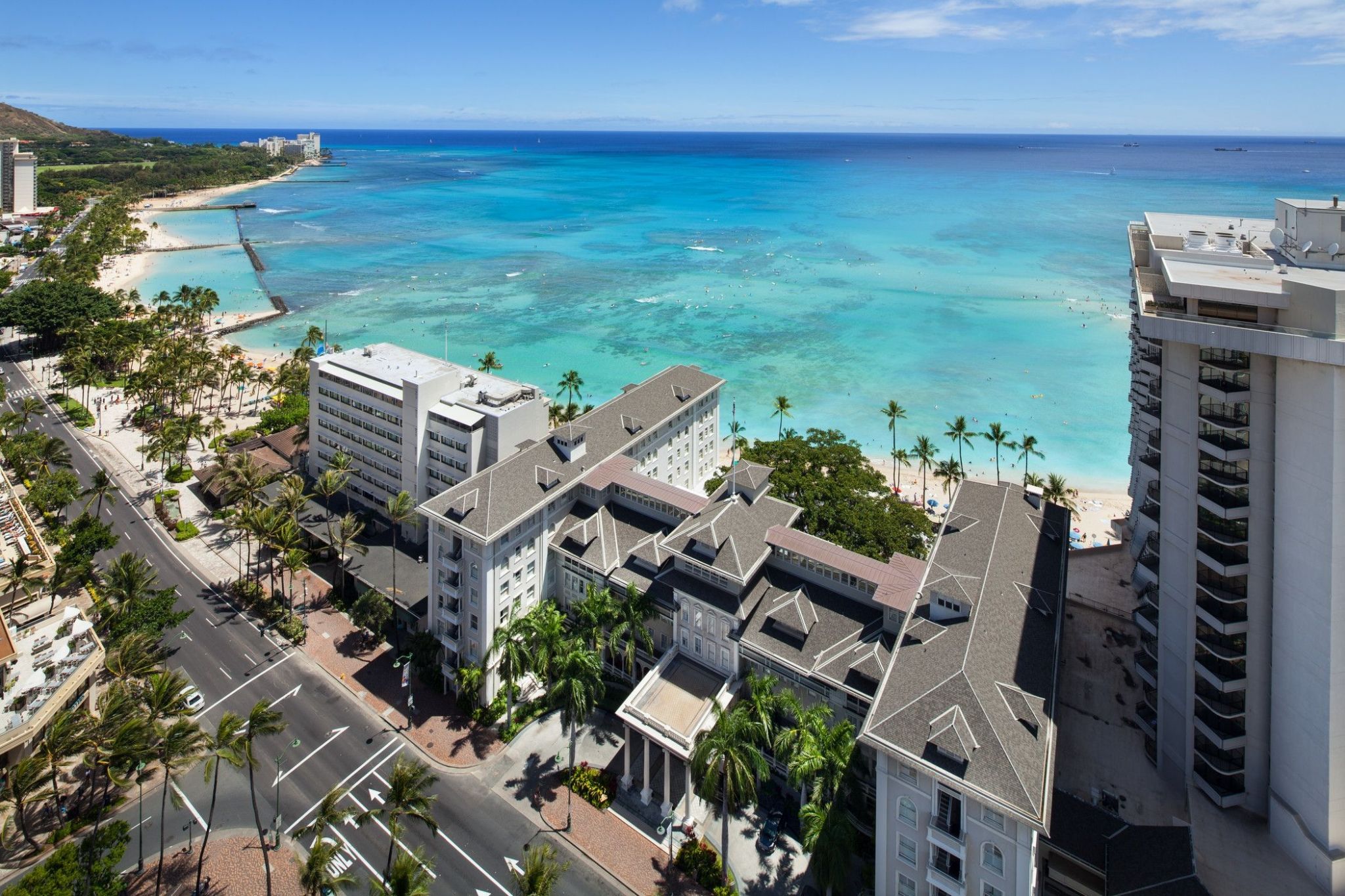 Starwood Airport Shuttle
Start your vacation off with Aloha and reserve your transportation through the Starwood Airport Shuttle. The Starwood Airport Shuttle provides the most convenient mode of transportation between Honolulu International Airport (HNL) and Moana Surfrider, A Westin Resort & Spa. Upon arrival a friendly airport representative holding a Starwood/Robert's sign will meet and greet you at baggage claim where porters will transport your luggage to the exclusive Starwood Shuttle. International arrival guests will be met outside of customs exit area. Relax in our comfortable air-conditioned, shared ride, Starwood Shuttle for the 25 – 30 minute ride to your hotel.
Starwood Shuttle exclusively services Moana Surfrider a Westin Resort & Spa, Sheraton Waikiki, Royal Hawaiian a Luxury Collection Resort, and Sheraton Princess Kaiulani Hotel.
Cost: $16.00 per person one way. Includes 2 standard pieces of luggage and one carry-on. Oversized luggage fee may apply.
Any flights arriving after midnight, please call dispatch at 808.831.1555 once at baggage claim.
Online Reservations: To process your online reservation request, all reservations must be made no later than 6:00pm the day before your service date. All reservations are subject to availability. Reservations powered by Roberts Hawaii.

**For departure transfer, estimated pick-up time from the hotel will be: Domestic and Inter-island flights - 3 hours prior to your flight time, and for International flights - 4 hours prior to your flight time.
Taxi & Limousine
There are taxi dispatch personnel meeting all arriving flights. Taxis range in size from sedans to vans.

Estimated Travel time from airport: 25-45 minutes*.

Cost: Approximately $50.00 and up*; additional fees may apply for extra passengers, luggage and waiting time.
One of the preferred vendors providing quality Limousine and Luxury Sedan transfers is Elite Limousine. Rates starting at $127 from airport to hotel for one way.
Please contact our Tour and Activity Desk at 808.931.8007 or by email to make a reservation.
*Prices and travel times are estimates and subject to change
Car Rental
Rent a car in Hawaii with Avis. Check out our specials for Westin in Hawaii.
All of the information is based upon the latest confirmation provided by transfer companies and the Honolulu International Airport.