Mangoes make their sweet return to the Moana on Saturday, July 15 (10:00AM - 3:00PM). Partnering once again with Makaha Mangoes to celebrate our 9th annual "Mangoes at the Moana. Locals and visitors are invited to join in on the festivities.

Tickets
$60 General Admission Ticket includes:

Admission to all festival activities
8 scripts good for one (1) food or beverage item per script during the Ultimate Mango Throwdown
Additional food and beverage scripts will be available for purchase at the event for $8 per script.
Parking
Self-parking is available at the Sheraton Princess Kaiulani across the street, complimentary for up to 4 hours with event validation. After 4 hours the special event self-parking is $8 for an additional 10 hours.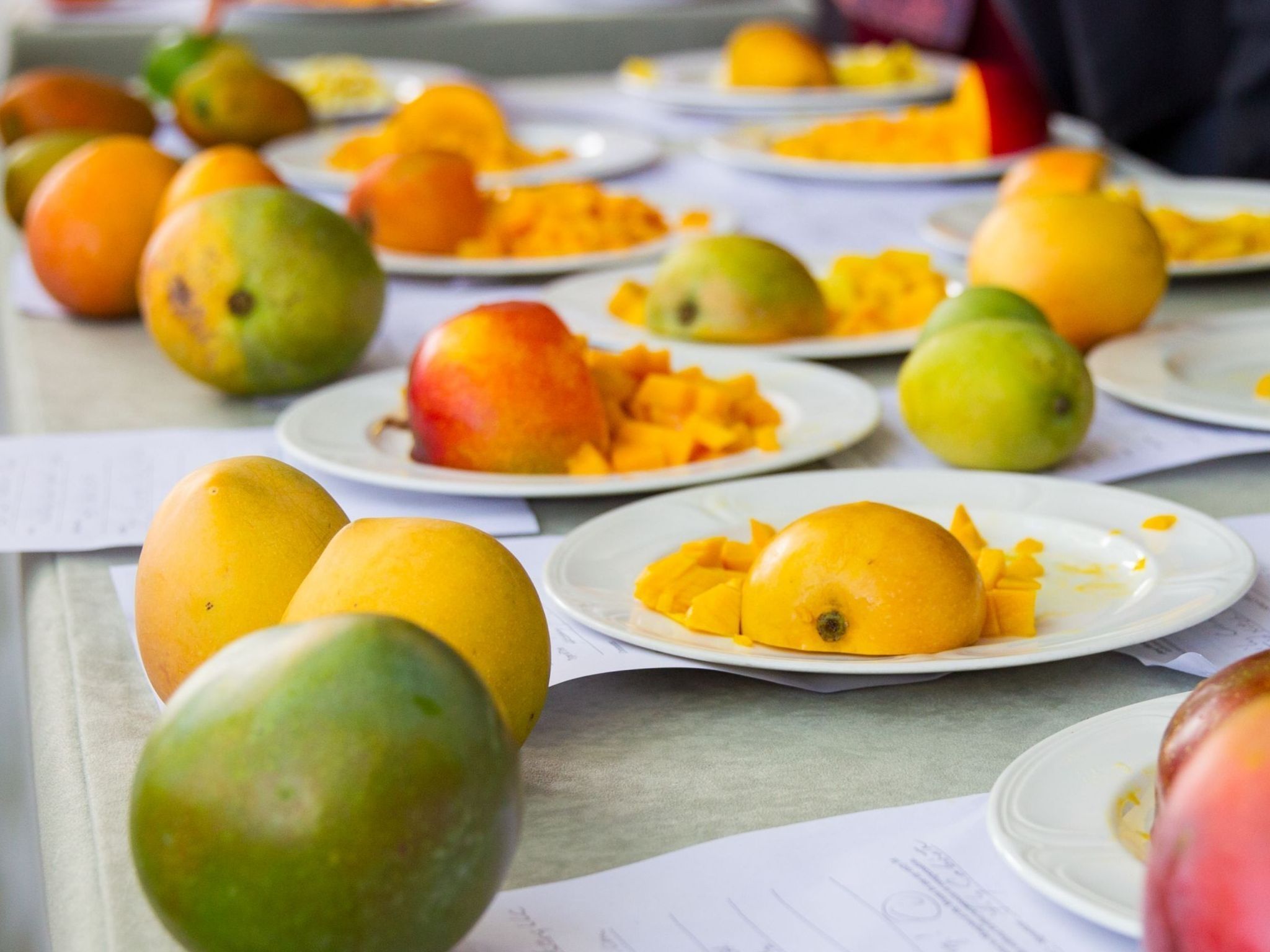 Festival Highlights
BEST MANGO CONTEST | 9:00AM - 11:00AM
Avid local growers from the community are welcome to submit their homegrown backyard mangoes for a chance to be named "Best Mango" by a panel of judges and win a 2-night stay at the Moana Surfrider.

Mango entries into the Best Mango Contest will be judged for their best flavor, skin, texture and aroma. To enter the Best Mango Contest please fill out our Registration Form (PDF). You may e-mail the completed form, print and bring with you at check-in, or register day-of. Additional information is included on the form.
ULTIMATE MANGO THROWDOWN | 11:00AM - 1:30PM
The ultra-popular showdown between top Island chefs going head-to-head in the ultimate Mango Throwdown featuring culinary talent from Pig and the Lady, MW Restaurant, Koko Head Cafe, Tiki's Bar and Grill, Taormina, Fete Hawaii and RumFire.
MANGO-CENTRIC LIBATIONS | 11:00AM - 1:30PM
Be sure to stop by the Southern Wine & Spirits booth to try a selection of tasty mango-centric libations created by mixologists from Azure Restaurant & Bar and Splash Bar.

LIVE ENTERTAINMENT
Langley Ukulele Ensemble | Banyan Courtyard, 10:00AM - 11:00AM
Internationally renowned and considered one of the top ukulele ensembles in the world, Langley Ukulele Ensemble is composed of 20 musicians, aged 12-18 years old from Langley, British Columbia.
Sean Na'auao | Beach Bar, 1:30PM - 3:30PM
Well-known for his cover of Mana'o Company's Drop Baby Drop (the mango song) as well as his hits Fish & Poi and Surf Pa'ina, Sean will perform live at Beach Bar.
FARMERS' MARKET, BAKESHOP & SILENT AUCTION
Enjoy a selection of local produce, goods and services! The Silent Auction will benefit the the Kapiolani Community College Culinary Arts Program.

SEMINARS & COOKING DEMOSTRATIONS
Learn more about growing mangoes at one the engaging seminars, or try your hand at the cutting board at one of the cooking demonstrations hosted by Chef de Cuisine David Lukela and Executive Pastry Chef Nanako Perez-Nava.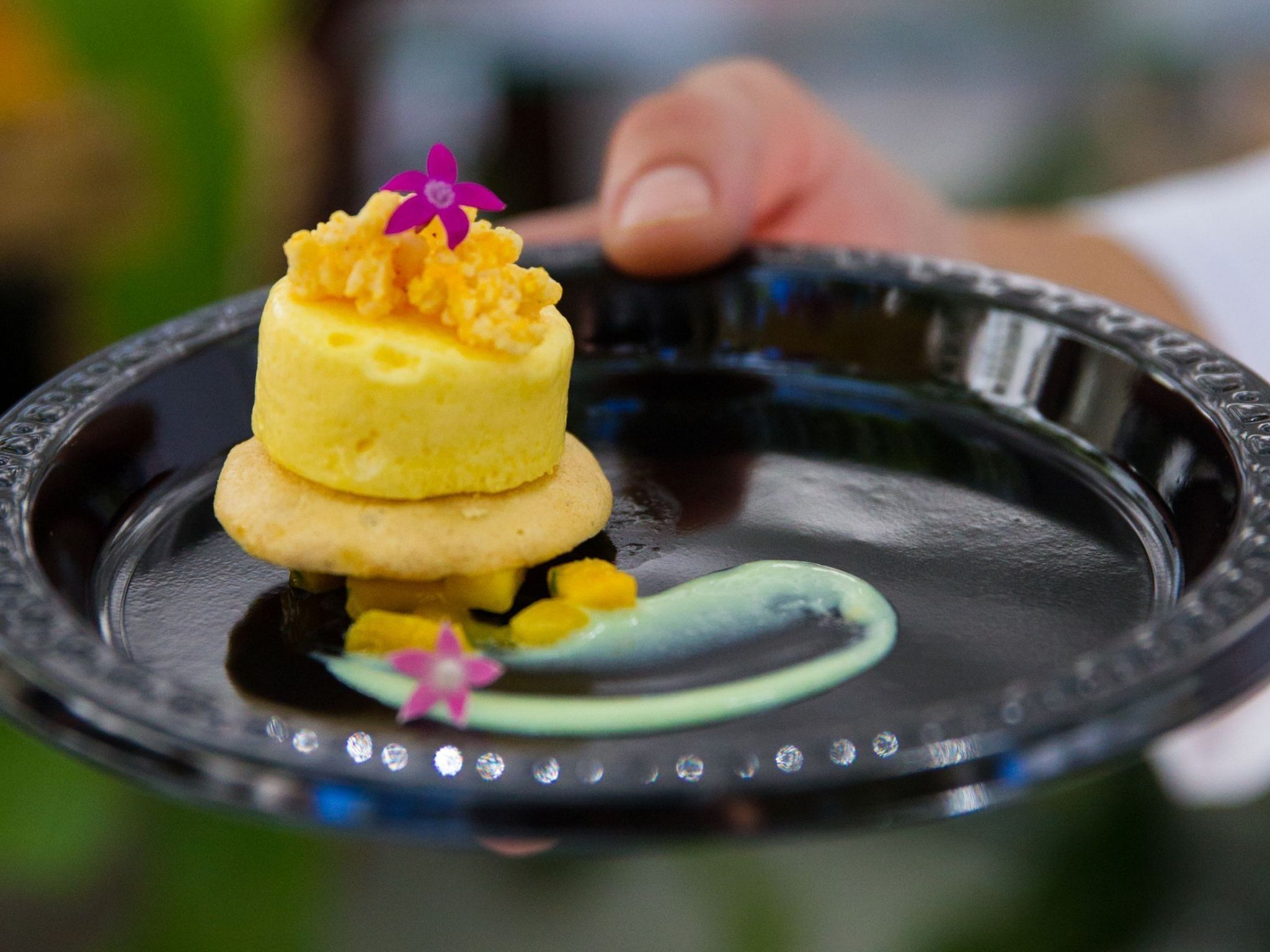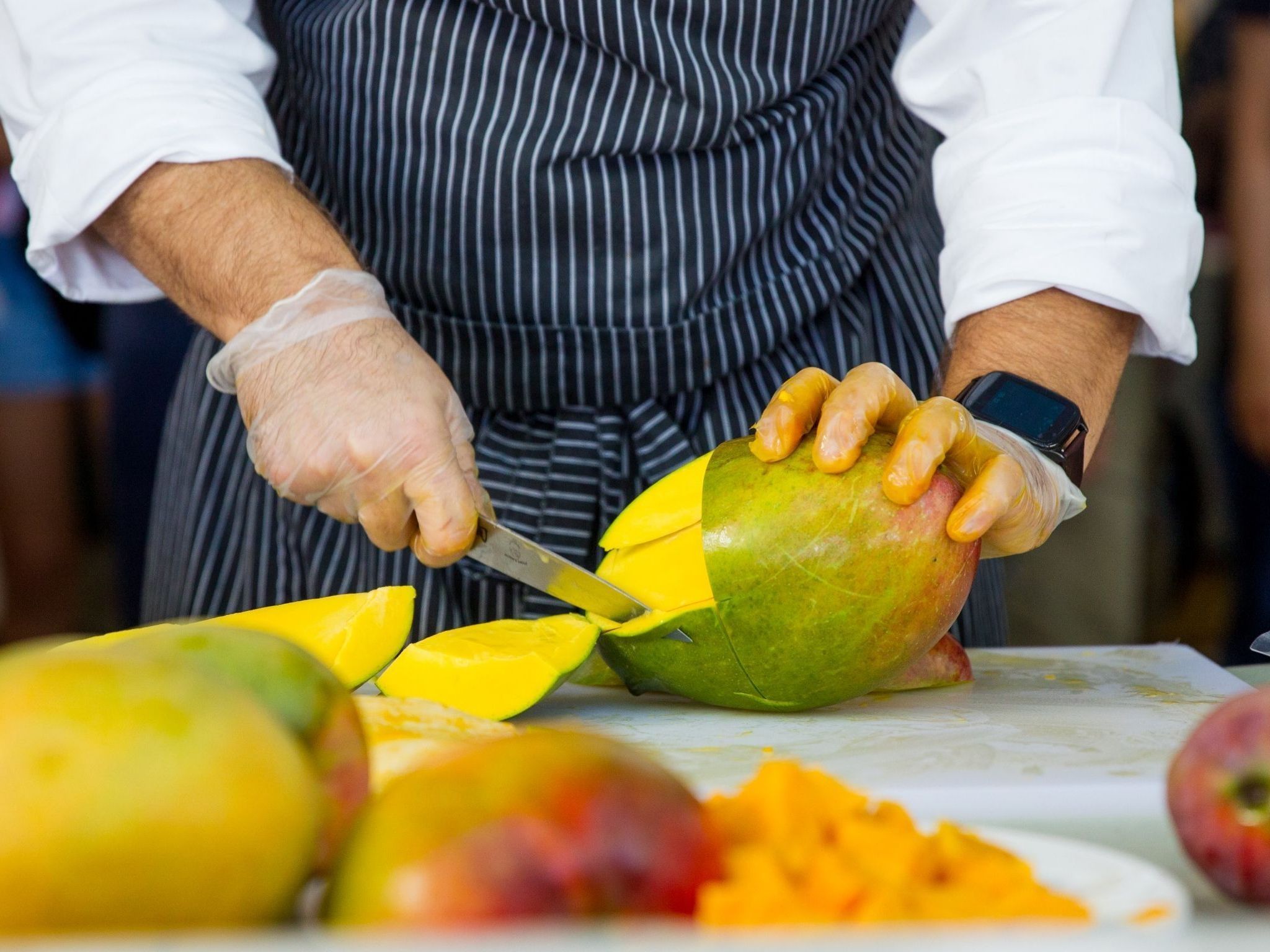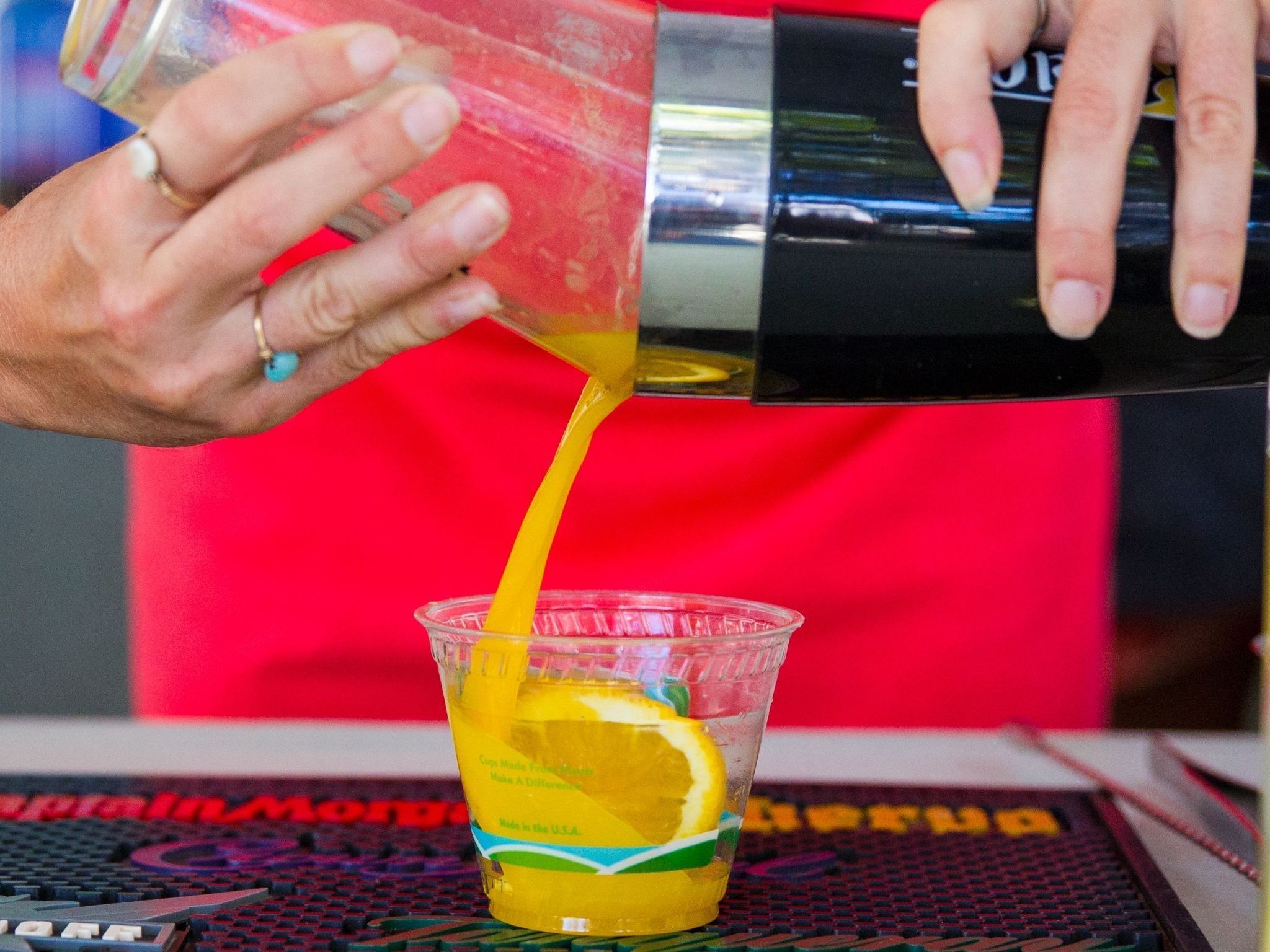 Event Schedule
8:00AM
Walk-up Best Mango Contest Registration Opens
9:00AM
Best Mango Contest Registration Closes
10:00AM
Makaha Mangoes Market Opens
Royal Hawaiian Bakery Pop-up Bake Shop Opens
Kapiolani Community College Silent Auction Opens
Moana Surfrider Pop-up General Store
Langley Ukulele Group Performance
Mangoes for the Seasoned Advanced Seminar
11:00AM
Ultimate Mango Throwdown with Chefs and Mixologists Begins

Ultimate Throwdown: Pig & the Lady, MW Restaurant, Koko Head Cafe, Tiki's Bar & Grill, Taormina, Fete Hawaii, Turtle Bay Resort, RumFire

Mixologists: Southern Wine & Spirits, Azure Restaurant & Bar, Splash Bar

11:30AM
Mangoes 101 Beginners Seminar
12:00PM
Cooking Demonstration: Chef de Cuisine David Lukela
12:45PM
Cooking Demonstration: Executive Pastry-Chef Nanako Perez-Nava

1:30PM
Ultimate Mango Throwdown Chef Winner Announcement
Live Performance by local artist Sean Na'auao

3:30PM
Event Ends