Vintage 1901
Hours: 5:00PM - 10:00PM
Vintage 1901, located on the veranda overlooking the magnificent banyan tree, is the wine-centric lounge at the Moana Surfrider offering a stellar collection of wine, "Signature Sassy Spiked Sangria" a fine collection of artisan beers, as well as savory bites from Chef David Lukela.
Open nightly from 5:00PM - 10:00PM; complimentary valet parking at the Moana Surfrider or self-parking across the street at the Sheraton Princess Kaiulani.
For more information, contact the Starwood Dining desk at 808.921.4600 or email at tdrc.hawaii@starwoodhotels.com.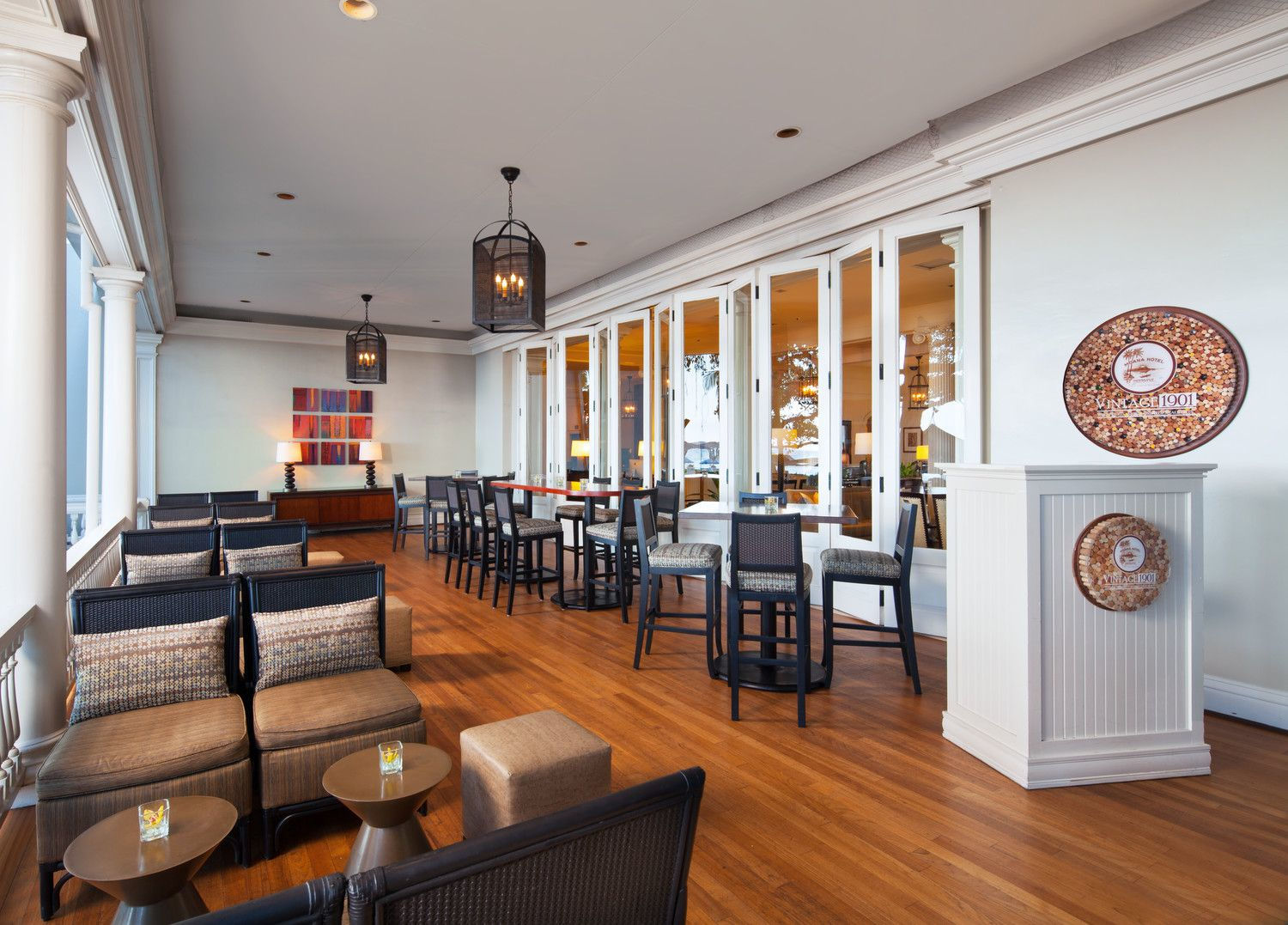 Love of Libations ft. Bourbon, Whiskey & Rye
Friday, November 10 | 5:30PM - 7:00PM
Inspired by the local tradition of Pau Hana (happy hour), Love of Libations, is a signature Crafted by Westin series at the Moana Surfrider. Each LOL features a sampling of thoughtfully selected beverages whose unique backgrounds, ingredients and special characteristics are described to guests who can later share with their family and friends. Questions and discussions are welcome in this causal and interactive setting.
Held on the outdoor veranda of Vintage 1901 learn, sip and experience all while enjoying the cool breezes and ocean views - the best way to start the weekend.
$35 per person
Includes beverage samplings, small bites and self-parking. Guests 21 years and over welcome.
CLICK HERE for tickets.

LIBATIONS
Whiskey Sour with Redemption High Rye Bourbon
Old Fashioned with Knob Creek Rye Whiskey
Manhattan with Makers 46 Bourbon

BITES
Blue Cheese Tart with Apple Chutney
Tarte Flambe with Caramelized Maui Onions, Bacon and Smoked Cheese